Buffalo Bills versus Detroit Lions is August 31 from 7-11pm. As it is a pre-season game, tickets are $12-108. We bought tickets in section 136, nine rows up for $15 at the Minnesota game. Great time to take kids.
Having gone to the Minnesota Vikings game, Nathan Peterman the new Quarterback was great – passing for 112 yards (more than twice Tyrod Taylor and Yates). And Sammy Watkins looked healthy. Tyrod is great when he is passing to Watkins but opposing teams will know this and keep him blocked. Peterman had a faster release and more accuracy than the other two quarterbacks.
Also, avoid the pizza- disgusting. And, a Pepsi is $5.50. And, you can bring in food – unopened, single server containers carried in an approved size clear plastic bag (smaller than 12 x 6 x 12 inches.
Check it out. Beats paying big bucks during regular season when some jerks stand in front of you the entire game and you can't see the monitors or the game.
August 17 – Eagles- in Philly
August 26- Ravens- Baltimore
August 31- Lions- Buffalo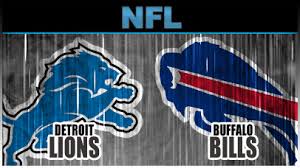 Tweet