City of Buffalo Wants to Destroy the FUN at Canalside – March, 2017-from BoredomMD.com
By
BoredomMD
on
Mar 25, 2017
Total Views : 722
Daily Views : 0
No Comments
City of Buffalo Wants to Destroy the FUN at Canalside from BoredomMD.com
The Mayor and Common Council approved a resolution in October of 2015 calling for the FREE Thursday Night Concerts at Canalside to be held "someplace else" and that the waterfront area should have buildings with restaurants and shops.  The small green space between Prime Street and the Buffalo River would remain. The City is exploring developer interests by requesting proposals in the first half of 2017. So much for the "Renaissance."
With the Skyway taken down (Brian Higgins initiative), this would mean that the area where the concerts are held plus boat and car shows, craft fairs, boating, kayaking, yoga, etc. would be replaced by apartments or condos. Think condos next to Templeton Landing replacing it. The City owns Pierce Lawn and the green area.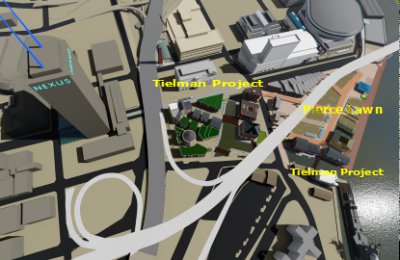 The Tielman Project has two areas – one to the East of the Skyway and one on the other side of of the bridge that goes between the Liberty Hound and the Pierce Lawn. While the Tielman on the left side of the Skyway we have no issue with, we view the housing on the far side of the commercial slip to be congesting and ruining the open space at Pierce Lawn.
The Tielman Project envisions 33 buildings that are 3-5 story high buildings with 270 apartments and 80 to 110 commercial spaces, none larger than 1200 square feet. The concept is to create a neighborhood at Canalside.  Byron Brown says this is going to create more jobs and attract people from the regional and nationally. Right- they are going to come to see apartments!
So, let's examine these premises. First, Buffalo River Landing on Ohio Street across from Riverworks has 78 apartment units of which 62 are one bedroom at $1100 for 800 square feet and two bedrooms at $2100 for 1600 square feet. Then, there is the 23 story monstrosity –Queen City Landing-at the Outer Harbor with 197  "luxury units of 600 to 1400 square feet" and 320 parking spaces, 60% would be one bedroom. Plus an 80-space surface parking lot.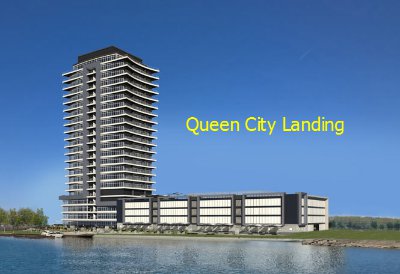 So, we now have just for these three properties- Tielman – 270 apartments, Buffalo River Landing – 78 apartments, and Queen City Landing – 197 apartments  for a collective total of 545 units with rents $1100 to $2100.
The median household income for Buffalo-Niagara Falls metro in 2015 was $51,772 with family income at $70,876 and per capita income at $29,207. (source – deptofnumbers.com/income/newyork/buffalo). Since the majority of these current and proposed apartment units are relatively small -600 to 800 feet- that means they are for single or couples for the most part, not families.  So, are these apartments rentable with per capita income at $29,207?
The issue is why would anybody want to live in the Canalside and Outer Harbor areas? What do you think the appeal of Canalside is now? You have open space, yoga, concerts, boat, car and pet shows, craft fairs, boating, kayaking, etc. Do you really believe that instead of those that people will flock to Canalside to shop and eat? Single people (600 sq feet apts) would move there because of  current Canalside events.
In fact, several of the existing restaurants at Canalside now do not do well- Templeton and William K. Do you think people will drive from the suburbs to eat at Canalside more than 2-4 times a year? They can eat anywhere. And, it appears that in Buffalo people shop at Walden Galleria. Tielman is envisioning 110 commercial sites. Small businesses everywhere are struggling. What is going to make this different, especially if the concerts and events are no longer at Canalside? Where's the FUN? Retail businesses are increasingly failing – small ones especially but even the larger ones like Macy's Sears, The Limited, CVS, JC Penny, etc. while online businesses are growing. 110 commercial sites – really???
Buffalo wants to create a neighborhood downtown. What the City and others seem to fail to recognize is that it is entertainment, fun, and waterfront access that will make it successful. Without all the events currently at Canalside (and hopefully more in the future), why would you move there? What would Larkin be without the music and food trucks? What would Ohio St be without Riverworks? As for the Outer Harbor- it's a TWO lane highway with poor access and not  in the heart of the city as Canalside is.
Unfortunately, having now watched officials mostly ignore community input from everything from the Outer Harbor to Elmwood Avenue development, it appears that only ousting these officials will make any impact. Signatures do little.
But, meanwhile, express your opinion on keeping the Pierce Lawn at Canalside an Open Area, discouraging Tielman from development on the Commercial Slip across from the Liberty Hound and keeping Canalside an open space for concerts, car shows, boat shows, yoga, craft fairs, pet fairs and other events.
Text or Email (just copy and paste emails below) the Mayor And City Council and Say:
 "KEEP the Pierce Lawn Free of Development!"
 Terms of Elected Officials
Mayor@city-buffalo.com- Byron Brown- Term Ends in 2017- Ask him what his position is on Canalside since he just announced his re-election plans!!!!
All of the Council Members terms expire on December 31, 2019
dpridgen@city-buffalo.com– Darius Pridgen – Council President
rfontana@city-buffalo.com–   Richard Fontana
dfranczyk@city-buffalo.com – David Franczyk
jgolombek@city-buffalo.com – Joe Golombek JR
cscanlon@city-buffalo.com – Chris Scanlon
jferoleto@city-buffalo.com- Joel Feroleto
 darivera@city-buffalo.com –David Rivera
 This is coming reality and while most people think that the City wouldn't allow building at Canalside given its popularity, remember, developers rule in Buffalo.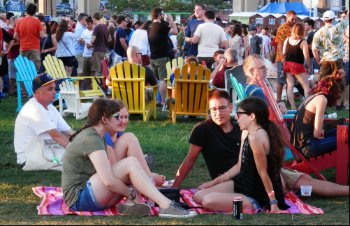 Tweet