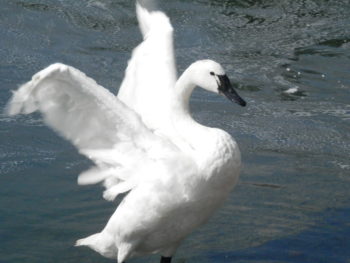 Fundraiser for Gooseneck Hill Waterfowl Sanctuary is April 23 from 11:30am to 5pm at St. Aloysius Hall, 190 Franklin Street in Springville.
Seven Restaurants will be serving 50 food items including: Prime Rib, Salmon, Beef tenderloin, Crab cakes, Beef on Weck, Pulled Pork, Tacos, Soups, Peanut Butter Pie, Apple Pie, Brownies & more. Food Items from $1.00 to $4.00.
50 Basket Chinese Auction, Silent Auction
2 Live bands: "The Rustic Ramblers" and "Wagner & Winston".
Get a Massage by Eric Davis for $1/minute.
Free Admission with purchase of Chinese auction or food tickets. Proceeds benefit Gooseneck Hill Waterfowl Sanctuary, the largest waterfowl sanctuary in the US with over 700 endangered and protected ducks, geese and swans and over 70 different species.
For info call 716- 942-6835, rosebird@frontiernet.net, or visit www.gooseneckhillwaterfowlfarm.com.